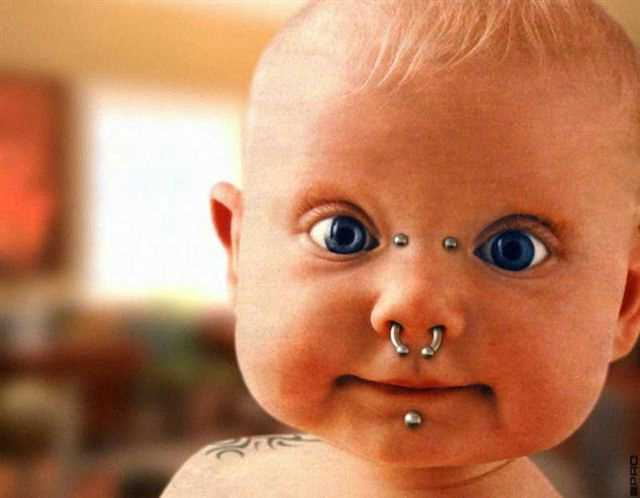 Tell this little boy about Jesus, and you can guarantee he's going to have one heck of a testimony someday. (Source: www.jesuslovesmethisIknow.com)
(Note: the following is adapted from a resource I created to help volunteers at Park Community Church share the Good News about Jesus with students. I am indebted to Dr. Lon Allison of the Billy Graham Center in Wheaton, IL for his lecture, which provided the groundwork for much of this material)
Getting Started
So you want to explain the Gospel to your child, niece, student, or some random youngster on the street, but you don't know where to start? I can help. Sharing the Gospel with children is something I'm passionate about. So, first give yourself a pat on the back for wanting to undertake this important endeavor. Now, scratch your head to indicate curiosity, and get ready to learn.
This article will help you explain salvation to a child or teenager--or really anyone who wants to learn about God in plain, clear terms. There are six metaphors that are very easy to use. I will show you that you don't need to spend four years in seminary to be able to lead a child to Christ. Brace yourself; this first metaphor is a little intense.
Step One: Paint the Picture
Start by saying...
Did you know that in the old days, people used to sacrifice animals to God? Yes, that's right. They would take a sweet, innocent, fluffy, helpless lamb, gently guide it to the temple and place it on the altar, and then KILL IT! Then they would pour out its blood, cook it up and say, "This is for God." Why did they do this? It was to pay for all the bad things the people had done. The Bible says that blood has to be shed in order for sin to be forgiven
(Hebrews 9:22). Sin makes God sad and angry, but instead of immediately punishing sinners, God provided a way for sinners to sacrifice and satisfy God again.
The system was good, but it was only temporary, because an animal can't really pay for a human.
Now, people had done this for thousands of years, and then God sent Jesus. John the Baptist called Jesus "the Lamb of God who takes away the sins of the world"
(John 1:29)

. That means that Jesus was innocent, but he wasn't helpless. He could have helped himself, but he chose to obey God his Father, and pay for our sinfulness—all the badness inside us.
The Bible says that everyone has sinned and miss out on God's glory

(Romans 3:23),

and that the payment for sin is death, but the gift of God is eternal life in Christ Jesus our Lord

(Romans 6:23)

. In order to give us this gift, God had Jesus die on the cross for to satisfy God once and for all! This is amazing! God sacrificed his own Son to save us!
Step Two: Explain the Commitment
Next, say something like...
The Bible says that only Jesus can save us (Acts 4:12). Jesus himself said, "I am the way, and the truth, and the life. No one comes to the Father except through me." (John 14:6). If you have never given your life to God by believing in his son, then God is calling to you today. He wants to forgive you of your sin, and he doesn't want you to die forever (2 Peter 3:9). He wants to bring you into his family to worship him and be his child (John 4:23; Romans 8:17). How can you become God's child? The Bible says, "Repent and be baptized" (Acts 2:38).
You can repent—or turn away—from your sin by saying out loud that Jesus is Lord and believing that God raised him from the dead (Romans 10:9-10). It's with your heart that you believe and are made right with God, and it's with your mouth that you confess and are saved!
Now this is something you only need to do one time. If you have already given your life to Jesus, you do not need to do it again. You can pray for your classmates and ask God to help them.
But if you know right now that you have never told God you want to turn away from your sin, accept God's forgiveness and make Jesus your leader, then now is the time. I'm going to pray, and if you are ready, you can pray these words to God silently, in your mind, and he will hear you
(Psalm 139:2).
Step Three: Bring It Home:
Keep in mind that there is no "magic bullet" prayer. In fact, the "Sinner's Prayer" is not even in the Bible. There is nothing mystical about the following words. However, they are a good, basic formula. If someone prays this prayer, and means it, he or she will have the attitude of faith and surrender necessary to dedicate one's life to Jesus. Remember, it's God's free gift that saves us, through faith--not through saying the right combination of words in a prayer.
Pray,
[For younger children]: God, I know that I have done things that have hurt you and others.
[
For grades 2-5:]
God, I admit that I am a bad person who has done bad things.
I want to turn away from my sin and turn to you. I believe that Jesus is the king, and I want to make him my leader. I understand that you sent Jesus to take the punishment I deserve, and then you raised him to life again. Thank you for forgiving me. I accept your new life and Jesus' leadership, and your Holy Spirit, who you promised to those who believe in your Son. Please bring me into your family, forever. In Jesus' name, amen.
Leading a child to Christ is exhilarating. There is nothing quite like the sensation of knowing that God has just used you to alter the eternal course of a young person's history. Furthermore, the great thing is that, once you have done it, you will want to do it again!
Of course, after a child accepts Christ, it is vital to begin (or continue) the process of discipleship--growing the child in the Lord. For my series on discipleship, click here.
Want to get more opportunities to bring children into the Kingdom of God? A great way to get connected is by volunteering at your church's AWANA or Sunday School program. Believe me, God will honor whatever steps you take toward leading youngsters toward his Son.
Now get out there and start sharing!